MARTÍ
MADAULA
ESQUIROL

Eutanàsia
CV


Going postal
Promeses d'un sol ús
LINKS
Wet Piece
Any Book
Comprometre's
Completar un puzle
Plantar les llavors de casa
Men working overhead
2017
2016
Com tornar a casa a caminant
Why don't we bake cookies together
Statement i Bio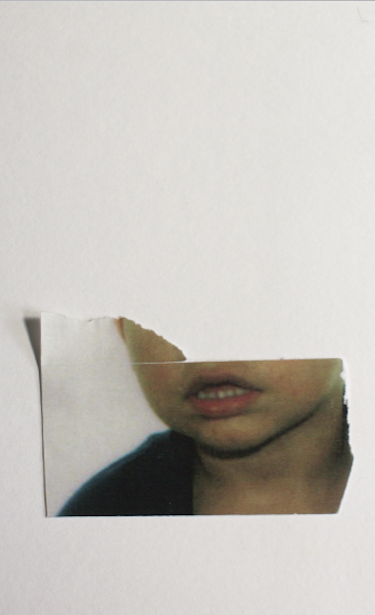 mmesquirol@gmail.com
Un element comú en molts dels meus treballs és posicionar-me en un espai utòpic, des del qual proposo accions que tenen quelcom d'impossible, sovint a causa del temps que requeriria veure'n els resultats.

Això provoca que moltes obres només mostrin un tret de sortida, proporcionant eines a l'espectador perquè s'imagini quin seria el transcurs de cada projecte, que sempre parteixen d'experiències molt properes a allò que visc.

Un cop em van dir que faig obres inacabades perquè les acabi aquell que les mira; crec que és força cert.

Durant els meus últims treballs, he anat desenvolupant una capa més narrativa que acompanya les meves accions i que, mica en mica, s'ha anat posicionant al centre de la meva pràctica. Sovint sento que ara, enlloc d'accions, treballo amb històries; i formes d'explicar-les.

2018
Coses que vull dir sobre un hivernacle
Com resumir sis mesos
Xmas in my room
Plantar un camp de tulipes
CV artístic complert
Statement (CAT)
Sabadell, 1996.

Graduat en Belles Arts a la Universitat de Barcelona l'any 2018, actualment estudio un Màster d'Arts Visuals a LUCA School of Arts (Gant, Bèlgica). En la meva formació destaco l'estada a Manchester durant el curs 2016-2017, on vaig estudiar Interactive Arts.

En l'àmbit expositiu, he realitzat dues exposicions individuals: "Els Altres" (Centre Cultural La Marineta, Mollet del Vallès), "Sobre trencar i refer" (Centre Cívic de Guinardó, Barcelona), a part d'exposicions col·lectives com "Tots els llocs parlen de tu" (Sala d'Art Jove), "Identical Lunch" (Grosvenor Gallery, Manchester), "Apertus 01" (àngels Barcelona), "La Tèrmica LAB" (Roca Umbert Fàbrica de les Arts) o "Embarrat 2018" (Cal Trepat).

Martí Madaula Esquirol. (bio)
Many of my projects are triggered by an utopic idea, as I usually pursue an impossible goal. Its impossibility is often due to the fact that they would require a really long time to be fullfilled.

Therefore, many of my works are somehow merely a starting point; functioning as a way to give the necessary tools to the spectator in order to imagine the development of each project, a development that must be imagined as it cannot be shown, at least not yet.

I was once told that I produce unfinished works so the viewer has to, somehow, finish them; and I believe that may be a good way to summarize what I do.

A narrative layer has emerged in my lasts projects and it has smoothly become the centre of my practice. I often feel that now, instead of actions, I work with stories and exploring ways of telling them.

2019
Happy New Year / Deconstructing home
How to conquer space
Statement (ENG)