MARTÍ
MADAULA
ESQUIROL

Eutanàsia
CV


Going postal
Promeses d'un sol ús
LINKS
Disposable promises
For this project I typewrote a limited edition of seven toilet papers, typing the Catalan conjugations (which are very long) of the verbs 'promise' and 'fulfil'.

Every parliamentary group of the Parliament of Catalonia received one of these typewritten toilet papers, which were numbered according to the order given by their position at the Parliament. Every piece was sent with its certificate of authenticity.

The last toilet paper (VII/VII) was exhibited this September.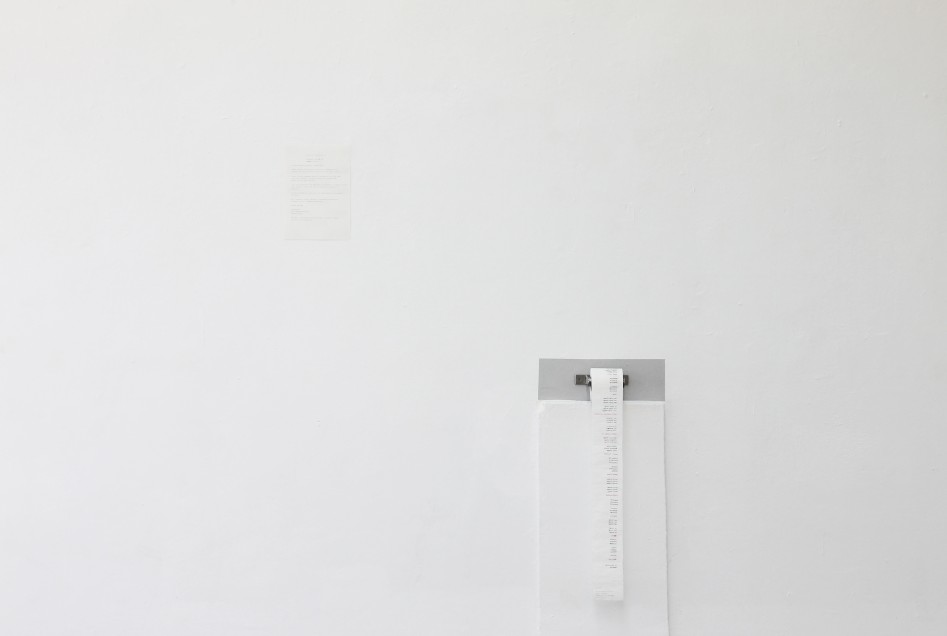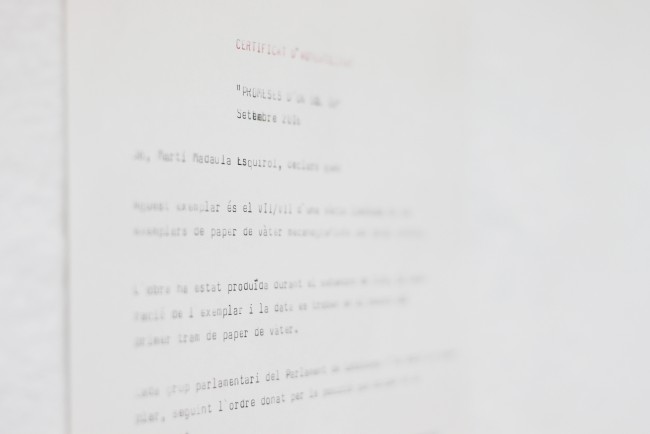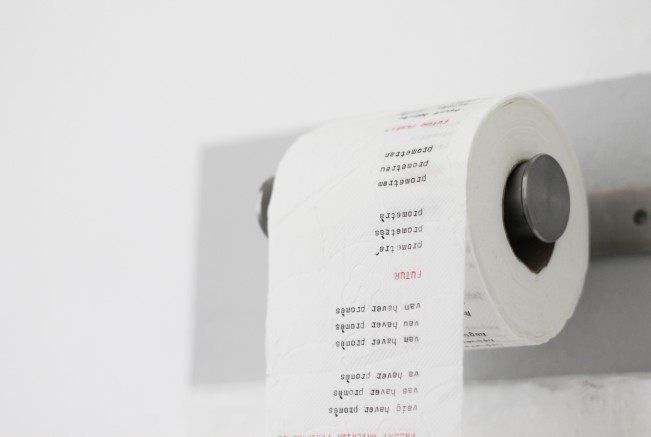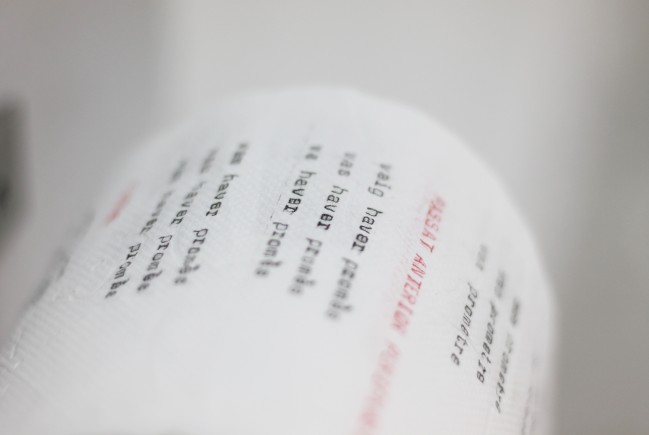 Wet Piece
Any Book
Comprometre's
Completar un puzle
Plantar les llavors de casa
Men working overhead
2017
2016
Com tornar a casa a caminant
Why don't we bake cookies together
Statement i Bio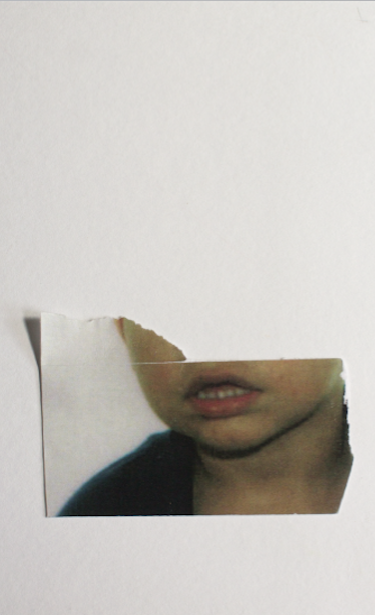 mmesquirol@gmail.com
2018
Coses que vull dir sobre un hivernacle
Com resumir sis mesos
Xmas in my room
Plantar un camp de tulipes
CV artístic complert
(2016)
Installation. Toilet paper and letter.
Variable dimensions
Barcelona
Promeses d'un sol ús
(2016)
Instal.lació. Paper de vàter i carta.
Mides variables
Barcelona
Per aquest projecte vaig mecanografiar, utilitzant una màquina d'escriure, set edicions limitades de paper de vàter, escrivint les conjugacions del verb "prometre" i "complir".

Cada grup parlamentari del Parlament de Catalunya va rebre'n un exemplar (amb certificat d'autenticitat inclòs), que estaven numerats segons la seva posició en el Parlament.

El setè exemplar va ser exposat aquest setembre.



2019
Happy New Year / Deconstructing home
How to conquer space