MARTÍ
MADAULA
ESQUIROL

Eutanàsia
CV


Going postal
Promeses d'un sol ús
LINKS
Wet Piece
Any Book
Comprometre's
Completar un puzle
Plantar les llavors de casa
Men working overhead
2017
2016
Com tornar a casa a caminant
Why don't we bake cookies together
Statement i Bio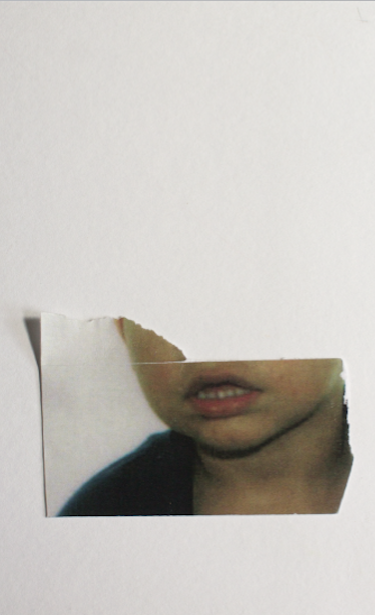 mmesquirol@gmail.com
Em vaig adonar com, des que em trobava a Manchester, sempre portava galetes amb mi, per tal de no haver-me de comprar snacks al bar cada cop que tenia gana. Com a estudiant d'Erasmus – estudiant en un lloc on al principi no coneixia a ningú – el simple acte d'oferir una galeta a algú es va convertir en una oportunitat per parlar i conèixer millor a gent.

M'agradava la idea d'entendre l'acte de compartir galetes com a un punt d'inici d'una conversa, que va ser important per a mi al principi de l'estada.
Portant aquesta idea més lluny, vaig començar a demanar a gent de cuinar galetes amb mi, compartir un moment junts. És una idea simple: tu tries la recepta, jo porto els ingredients. Cuinem, mengem, parlem.

Per a desenvolupar el projecte vaig realitzar un esdeveniment al Facebook i 120 serigrafies del cartell que vaig dissenyar, que vaig penjar per la universitat. Vaig tenir la oportunitat de realitzar 11 sessions amb 13 persones diferents. El projecte es va acabar quan vaig deixar Manchester.

Actualment estic treballant en una publicació que reculli l'experiència.

Why don't we bake cookies together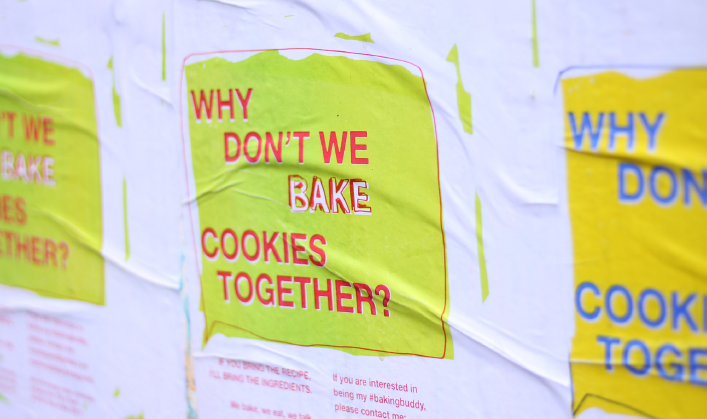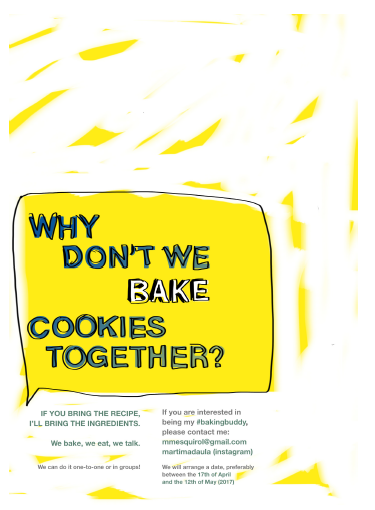 2018
Coses que vull dir sobre un hivernacle
Com resumir sis mesos
Xmas in my room
Plantar un camp de tulipes
CV artístic complert
Why don't we bake cookies together
When I was in Manchester, I realised that since I was there I always brought cookies with me. As an Erasmus student – studying in a place where at first I did not know anyone – the simple act of offering a cookie to someone became an opportunity to talk and to get to know people better. I liked the idea of understanding the act of sharing cookies as a starting point for a chat, which was thoroughly significant for me at the beginning of my stay there.

Taking this idea further, I started asking people to bake cookies with me, to share a moment together. It was a simple proposal: "if you bring the recipe, I will bring the ingredients. We bake, we eat, we talk!"

Ultimately, I had the change to do eleven baking sessions with thirteen people in total. The project finished when I left Manchester and at the present moment I am working in a publication that will summarize the experience.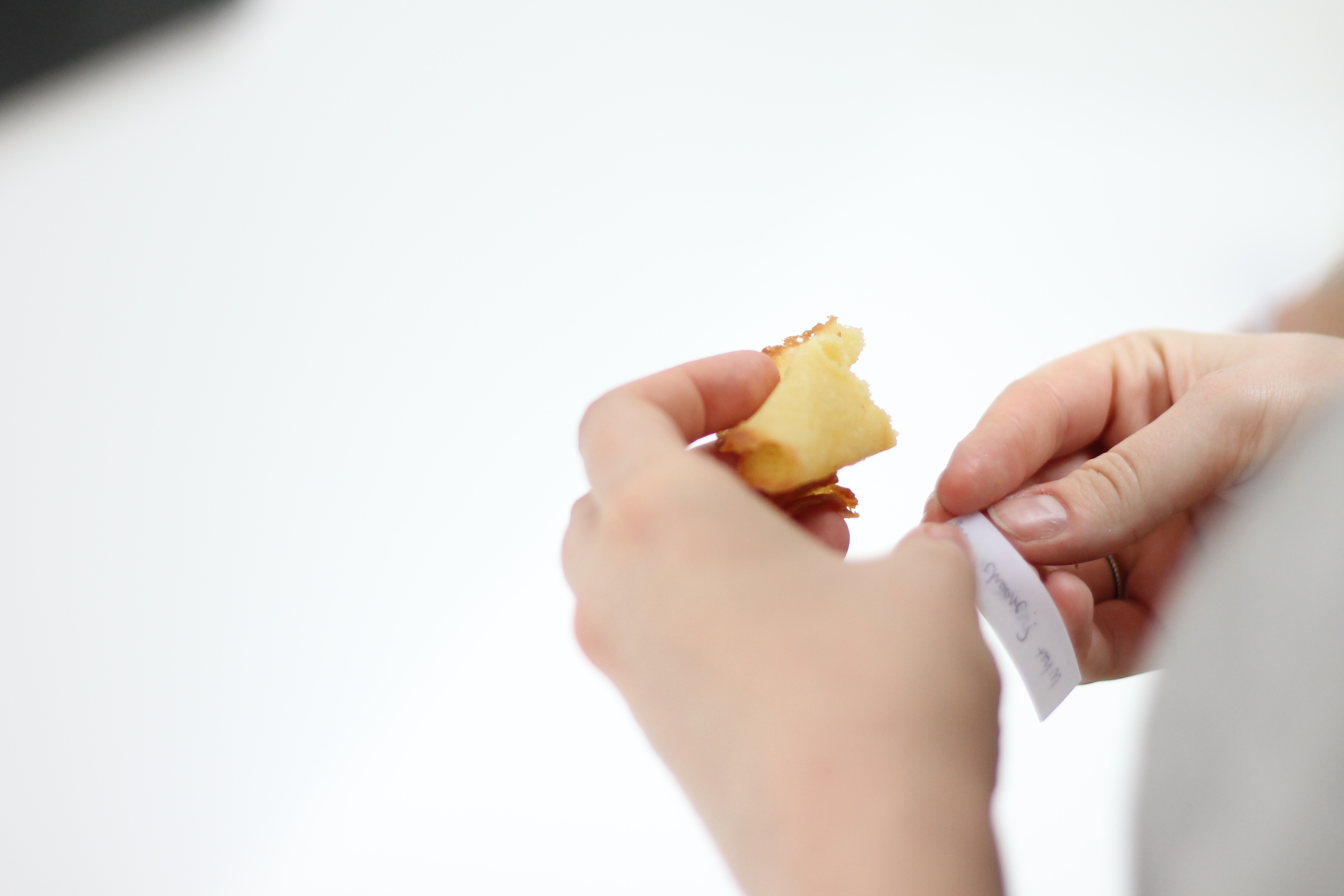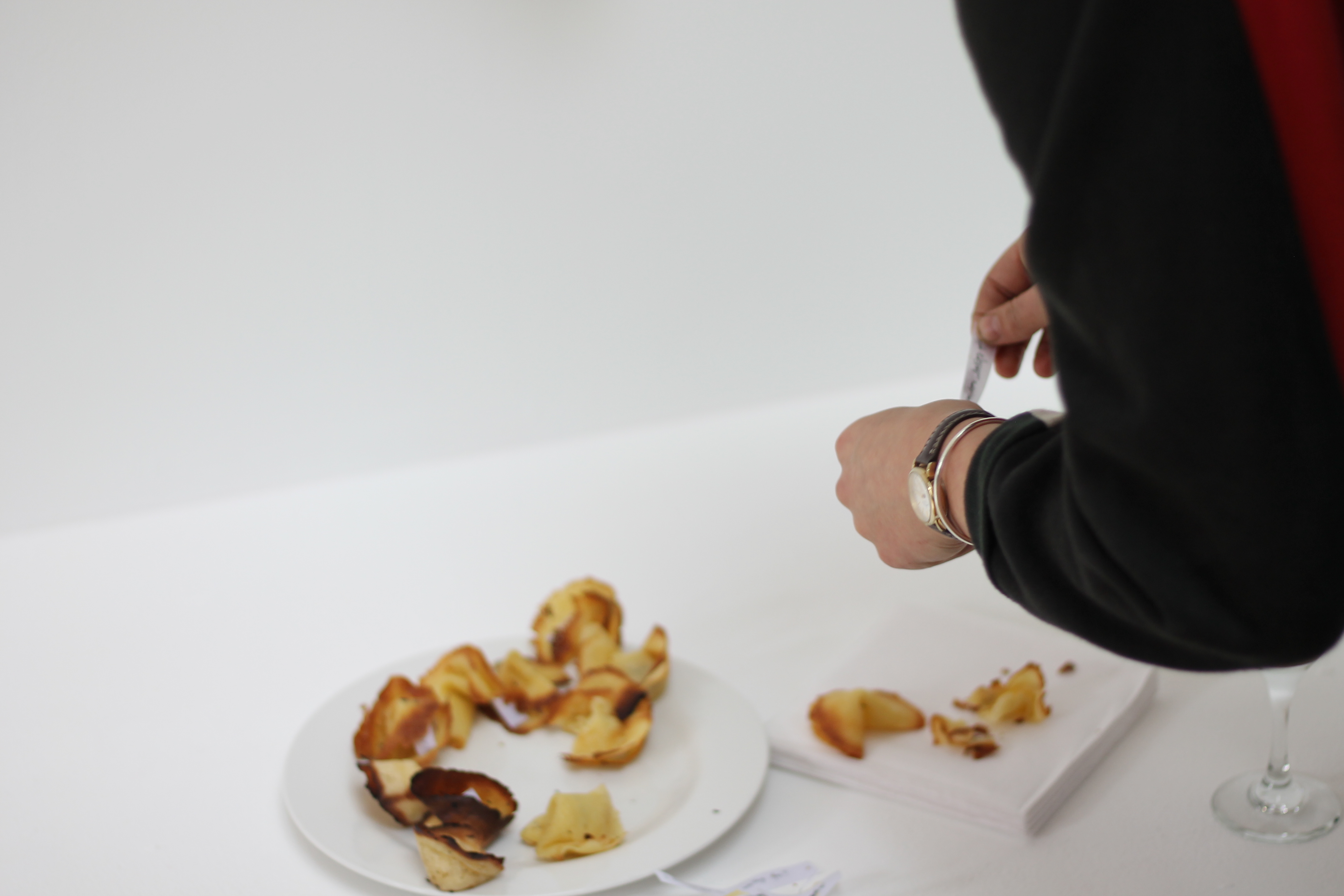 Installation view in the "Indentical Lunch" exhibition, Grosvenor Gallery (Manchester), March 2017: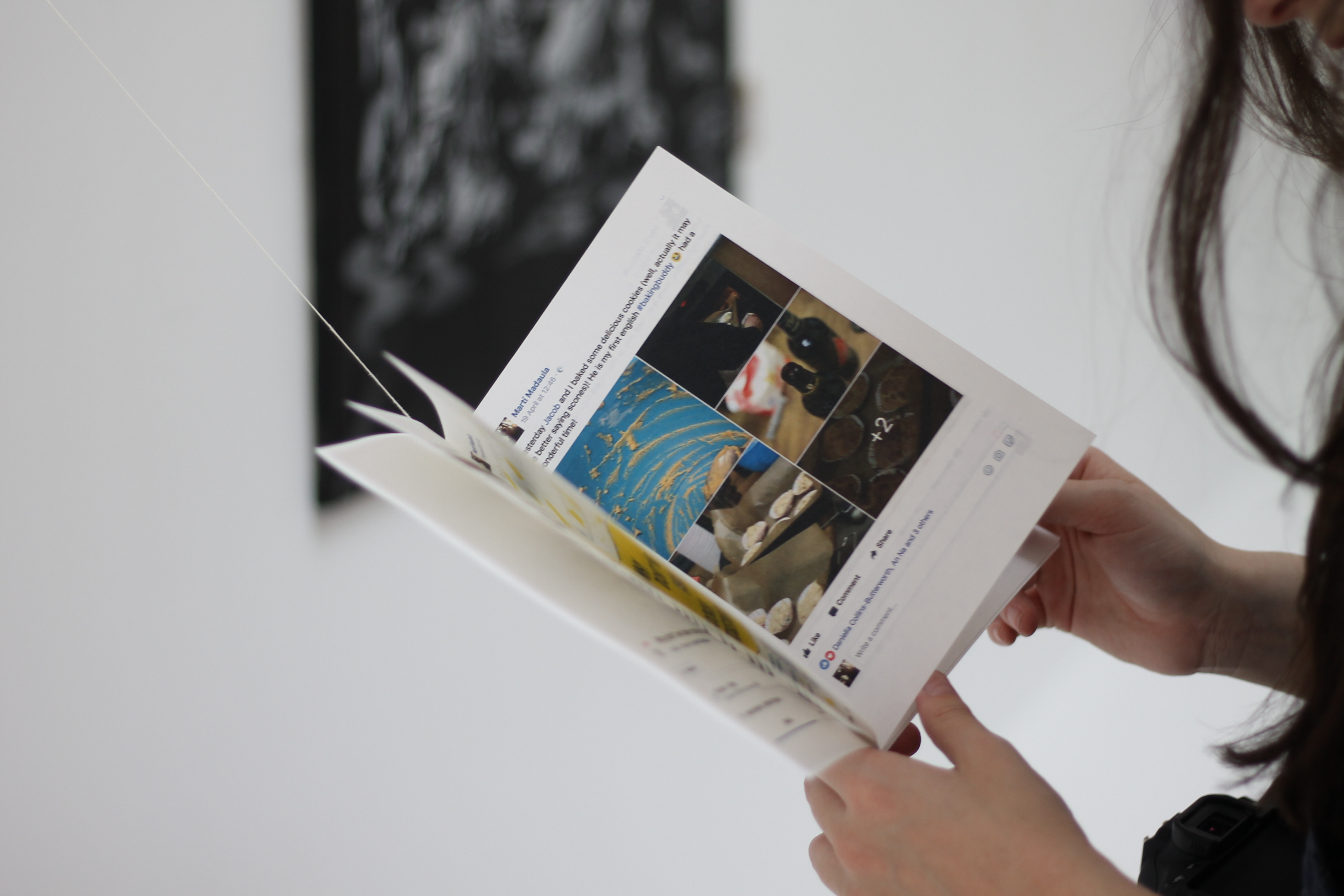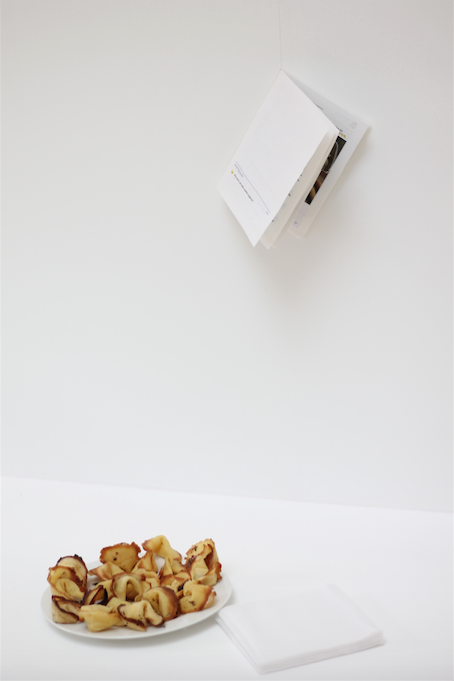 (2017)
Instal.lació. Publicació autoeditada i galetes.
Mides variables
Manchester

(2017)
Installation. Self-edited publication and cookies.
Variable dimensions
Manchester
2019
Happy New Year / Deconstructing home
How to conquer space